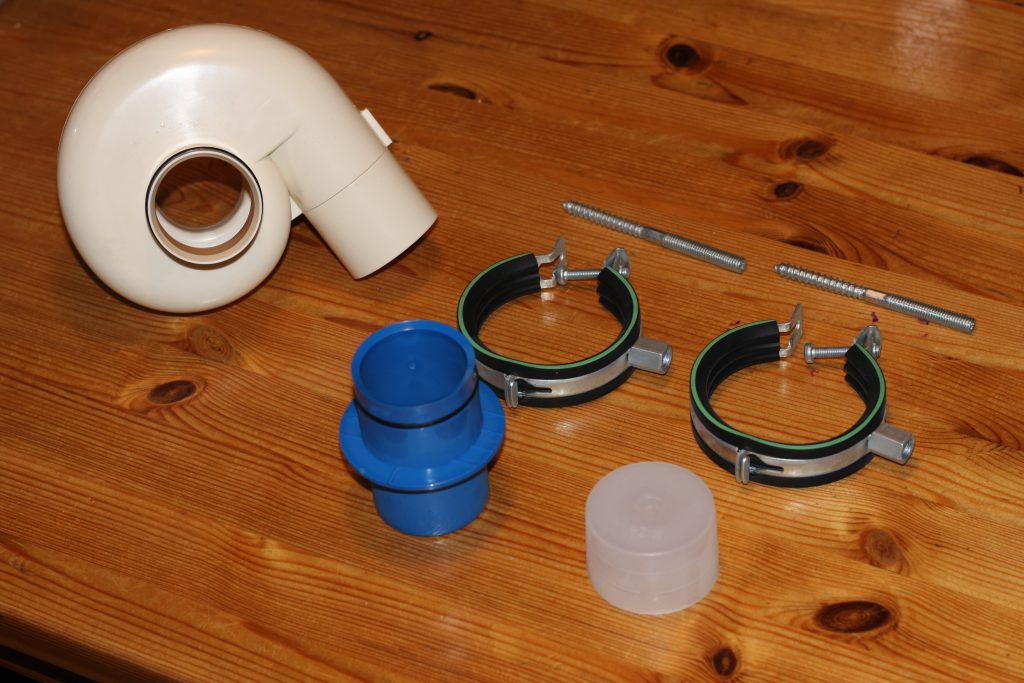 We have now received a new batch of VXpipes including a new version of the installation kit.
This kit includes a newly developed turbo-rotator which makes sure that the drain water from the shower enters the VXpipe with rotating motion, and avoids it to fall through the pipe without touching the copper walls.
In the previous version of the kit this was accomplished by means of a T-piece and two 45deg elbows, adding a great deal of installation height.